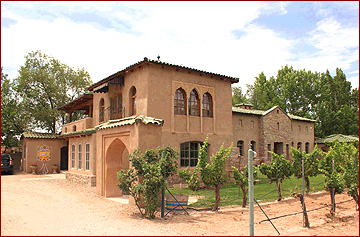 New Mexico Wine & Scenic Tours

New Mexico's Number One Wine & Scenic Tour Company

Spend a delightful afternoon wine tasting on a group or private tour of Northern and Central New Mexico's award winning wineries. But New Mexico Wine & Scenic Tours offers so much more than wine tours! Enjoy a scenic, cultural or recreational tour, or combine wine tasting with a favorite activity. Surprise a loved one by celebrating an afternoon with friends & family, a reunion, birthday, first date, anniversary, bachelor, bachelorette, retirement, work party or girls day out!
Custom Tours or Events Designed Just for You!

New Mexico Wine & Scenic Tours can also provide transportation to all your favorite events and festivals, or just a night out on the town with your friends and family. They can provide wedding transportation or plan a custom wine tour for your wedding, vow renewal, bachelorette party or marriage proposal. Busy with wedding plans? Have New Mexico Wine Tours pick your guests up at the airport
Bring your party to the opera, Balloon Fiesta, or your favorite festival in style. Whatever the occasion, New Mexico Wine & Scenic Tours will make it happen! New Mexico Wine & Scenic Tours is also a state licensed taxi service operating throughout New Mexico. Of the question is transportation, look to New Mexico Wine & Scenic Tours for the answer!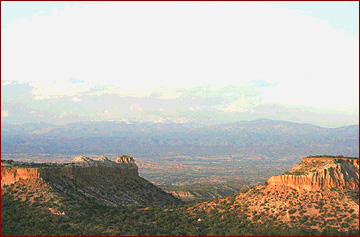 A Tour for Every Taste!

Not only doesNew Mexico Wine & Scenic Tours offer a wide variety of wine tasting, scenic, recreational and cultural tours, but they love to plan custom tours! So whatever you have in mind, give them a call. New Mexico Wine & Scenic Tours can organize all types of day trips and tours for your group from start to finish. They will arrange all the transportation, activities, and meals. And if you have a group event, New Mexico Wine & Scenic Tours will set up a link on their website where everyone can register and pay themselves, making the whole experience worry free for the organizer!
WINERY & TASTING TOURS

New Mexico Wine & Scenic Tours provides private tour service as well as public tours. You may choose your own wineries and destinations, or they are happy to help you plan your entire day. Whether you need to travel to an event and back or desire a relaxing day touring New Mexico, leave the arrangements and the driving to New Mexico Wine & Scenic Tours.
Public wine tours are scheduled nearly everyday, so even if it's last minute, give a call, there is probably room for you and your group. Your driver will pick you up at your hotel, home, the Santa Fe Railway or other local point on the day of your tour. Your guide will point out landmarks and tell stories about local history and wine-making. A gourmet picnic lunch and chilled bottled water are provided for your enjoyment on the grounds of one of the wineries.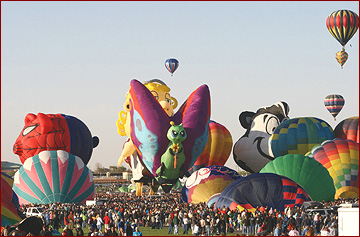 If you are looking for a more intimate experience, then the private tour is perfect for you! It is not uncommon for a couple to book a tour for their special day or celebration, such as engagements, anniversaries or birthdays. Private tours can accommodate your personal winery selections, or your tour concierge will be happy to make the selections for you. The length of the tour will vary depending upon your specific needs.
Your guide will accompany you into the wineries and introduce you to the staff. During your tour, you will learn about the history of each winery, the varieties of grapes used to make their wines and much more. You can take a stroll through the vineyards, weather permitting. A more comprehensive tour of one of the wineries with details about the wine making process can be arranged with advance notice. You will also have opportunities to purchase wines throughout the day. All the wineries on your tour ship wine and have great wine clubs to save you money. There is usually time to visit four to five different establishments on your tour.
Beer, Wine and Spirits Tasting Tour

Enjoy a tasting at Santa Fe Spirits, an artisan distillery with products designed to capture the essence of the Southwest, ranging from silver whisky to barrel-aged apple brandy. Next stop is The Santa Fe Brewing Company, which offers tours to the public every Saturday at noon. A special tasting is offered following the tour for those 21 and over. Saturdays are especially exciting because of the special Small Batch Saturday tasting, featuring experimental and unique beers brewed in five gallon batches. And lastly is a visit to the vineyards of Casa Abril. Combining the music of laughter, the closeness of family and the desire to produce a successful product, Casa Abril Vineyards and Winery isn't just another glass of fragrant, well-rounded wine; it is a Spanish Family experience.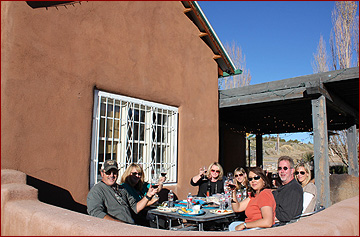 SCENIC AND CULTURAL TOURS

There are numerous tours available which do not include wine tasting, including scenic tours of the Puye cliff dwellings, Ghost Ranch and Echo Amphitheater, a tour of the High Road to Taos, a scenic tour of the Jemez Mountains, (with or without wine tasting) and the Taos and Pilar tour. Your tour concierge will also be happy to arrange a custom scenic tour to suit your group.
Cultural tours are also available, including a tour to the Owingeh Pueblo where you will be invited into the home of Norma Naranjo. There you can participate in cooking classes and enjoy the fruits of your labors - a delicious traditional feast day! You can also request to finish up the day with a tasting at one of Northern New Mexico's award winning wineries.
COMBINATION TOURS

If you prefer a more active tour, combine your wine tasting with a white water rafting trip or a hot air balloon ride. Several of the scenic tours also provide the opportunity to add a wine tasting, just let your tour concierge know. But whether you see your ideal afternoon in New Mexico here or not, give a call to New Mexico Wine & Scenic Tours, where you can create the tour of a lifetime.